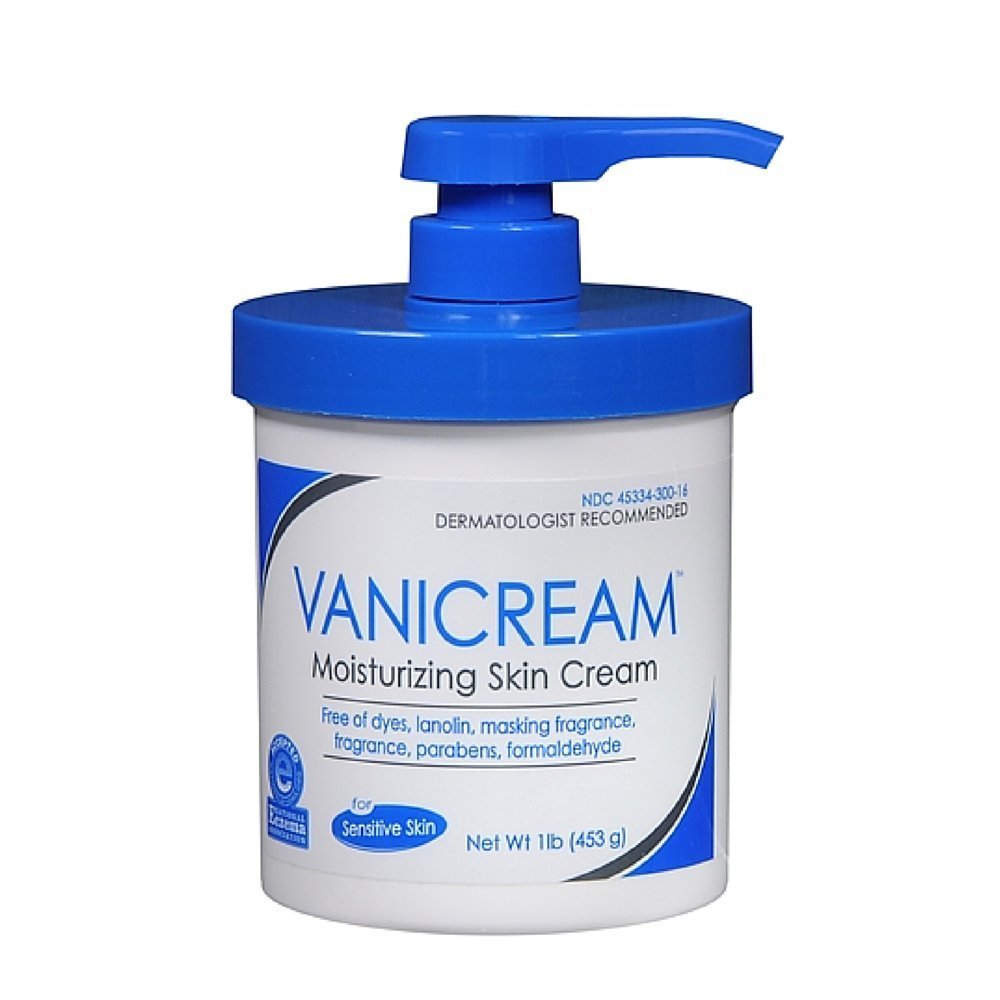 Vanicream Moisturizing Skin Cream with Pump Dispenser 1 lb
Regular price ₱930.00 Sale
Dermatologic Formula For Dry, Irritated Or Sensitive Skin
Ideal For Prescription Compounding
After bathing, showering, or swimming

After sun exposure

Before exposure to wind or cold

As a night cream

For massage
Vanicream™ Skin Cream is safe and effective for all skin types and can be used:
At home

In the hospital or nursing home

At the office or factory

On the farm or outdoor jobsite

At the gym or recreation center
Vanicream™ Skin Cream protects the skin while it restores and maintains a normal moisture level.  It is gentle as it is effective and can be used.
To soothe red, irritated, cracking or itchy skin

To soothe and retard the blistering of sunburn

For breast care of nursing mothers

In conditions such as psoriasis, ichthyosis, eczema, and other skin problems which are aggravated by loss of skin moisture

To help prevent skin breakdown and decubitus ulcers due to pressure caused by orthopedic appliances or prolonged bed confinement.
A non-greasy, long-lasting moisturizing cream, Vanicream™ Skin Cream is easy to spread, quickly absorbed, non-comedogenic (does not cause blackheads), is free of dyes, fragrance, masking fragrance, lanolin, formaldehyde or parabens.  Vanicream™ skin cream's scientific formula effectively moisturizes the skin without exposing it to common chemical irritants found in ordinary skin care products.
Vanicream™ skin cream provides total dry skin cream; apply it to hands, face, feet, or body and rub in gently.  Use it as often as needed.