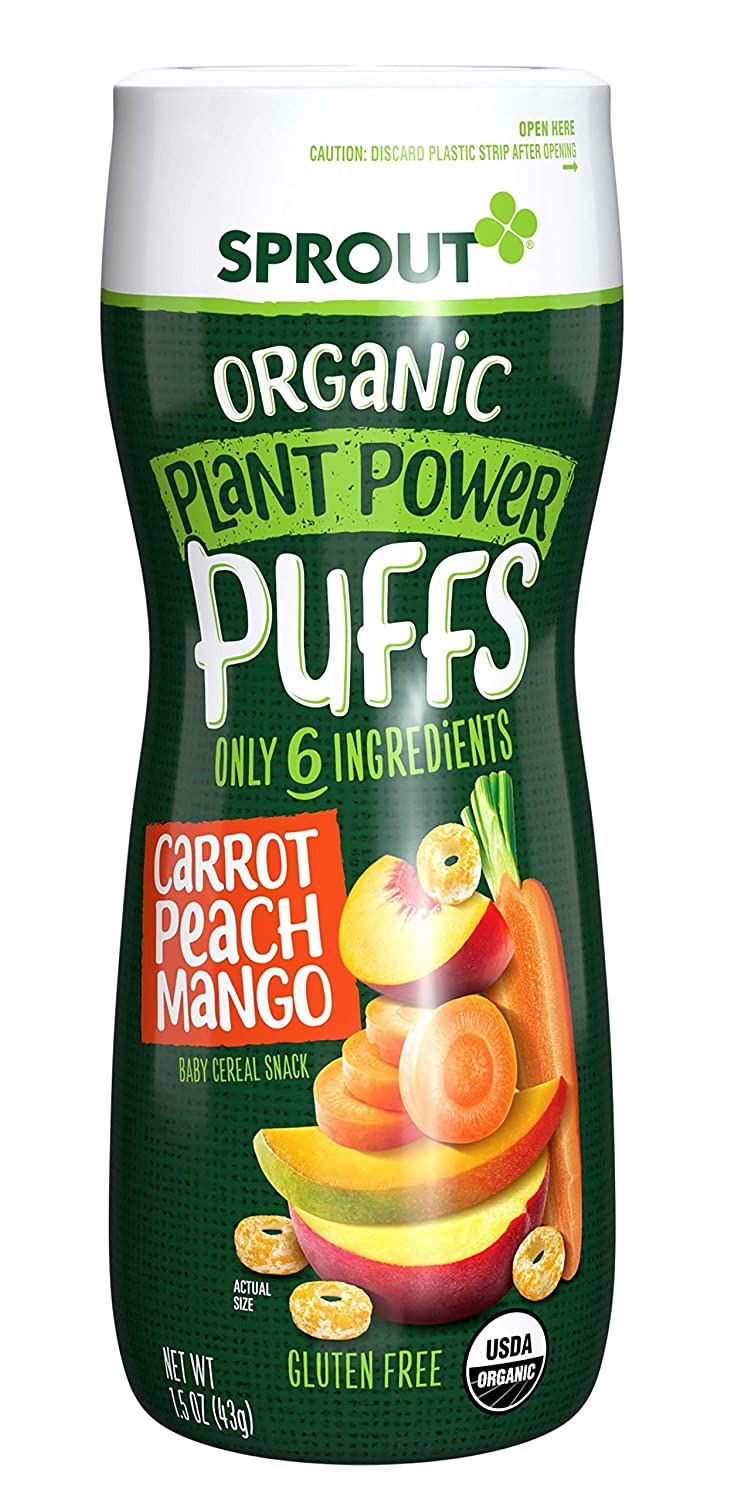 Sprout Organic Quinoa Puffs - Carrot Peach Mango 1.5 oz
Regular price ₱250.00 Sale
TASTY AND WHOLESOME: Sprout Organic Plant Power Puffs are a tasty baby snack for babies, made only with 5 simple ingredients including ancient grain sorghum and real fruits and vegetables. Sprout's Puffs contain 5 grams of whole grains.

BABY'S FIRST SNACK: Plant Power Puffs have a soft, quick-dissolve texture that melts easily in baby's mouth, and ancient grain sorghum is easy to digest-gentle on baby's tummy. Our puffs are just the right size for little fingers learning to self-feed.

CLEAN INGREDIENTS: All of our products are USDA Certified Organic, non-GMO, and contain nothing artificial. Plant Power Puffs are a gluten free, dairy-free, and vegan-friendly baby snack, containing no Rice, Wheat, Corn, Soy, or added flavors or colors.

ON-THE-GO SNACKING: Each lightweight Puffs canister has a resealable lid for convenient, on-the-go snacking. Package fits easily into cup holders, bags, or the stroller. Packaging is 100% BPA-Free and Recyclable.

SPROUT VARIETY: Sprout offers delicious and nutritious organic baby food options for every stage of your child's nutrition journey. Try Sprout's full line of organic baby food pouches, teething wafers, toddler pouches, and toddler snacks.
Winner of 2017 National Parenting Product Award.
Recognized by NAPPA for outstanding flavor, innovation within sustainable protein sources, and dedication to clean, organic ingredients.