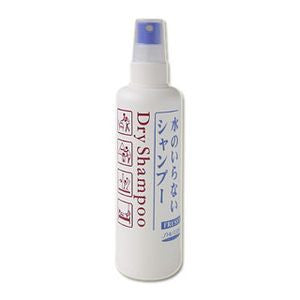 Shiseido Fressy Dry Shampoo Spray 150 ml
Regular price ₱450.00 Sale
Description
Shiseido Fressy Dry Shampoo, Spray Type, 150ml, de-greases and refreshes your hair and scalp without water at your convenient time and place. Spray on your hair to remove excess sebum, odour, and build-ups on hair and scalp. Portable spray-type, it is your perfect companion when you have no time or when physically challenging to wash your hair due to hospitalization or illness.
Directions for use:
Spray onto hair at a distance of around 20cm. Leave on for two minutes, then gently massage your hair and scalp with your hands. Brush your hair and wipe with a dry towel.
Ingredients:
Ethanol, Water, Menthol, Yarrow extract, Polysorbate-80, PEG-40 hydrogenated castor oil, Sodium citrate, Citric acid, BG, Paraben, Fragrance.