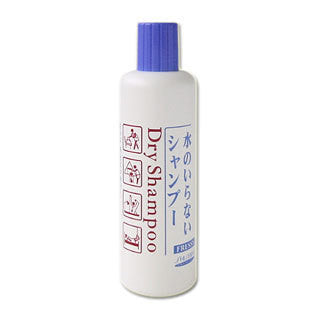 Shiseido Fressy Dry Shampoo 250 ml
Regular price ₱550.00 Sale
Description
Shiseido Fressy Dry Shampoo, 250ml, de-greases and refreshes your hair and scalp without water at your convenient time and place. Put on your hair to remove excess sebum, odour, and build-ups on hair and scalp. It is your perfect companion when you have no time or when physically challenging to wash your hair due to hospitalization or illness.
Directions for use:
Put on hair.  Leave on for two minutes, then gently massage your hair and scalp with your hands. Brush your hair and wipe with a dry towel.
Ingredients:
Ethanol, Water, Menthol, Yarrow extract, Polysorbate-80, PEG-40 hydrogenated castor oil, Sodium citrate, Citric acid, BG, Paraben, Fragrance.