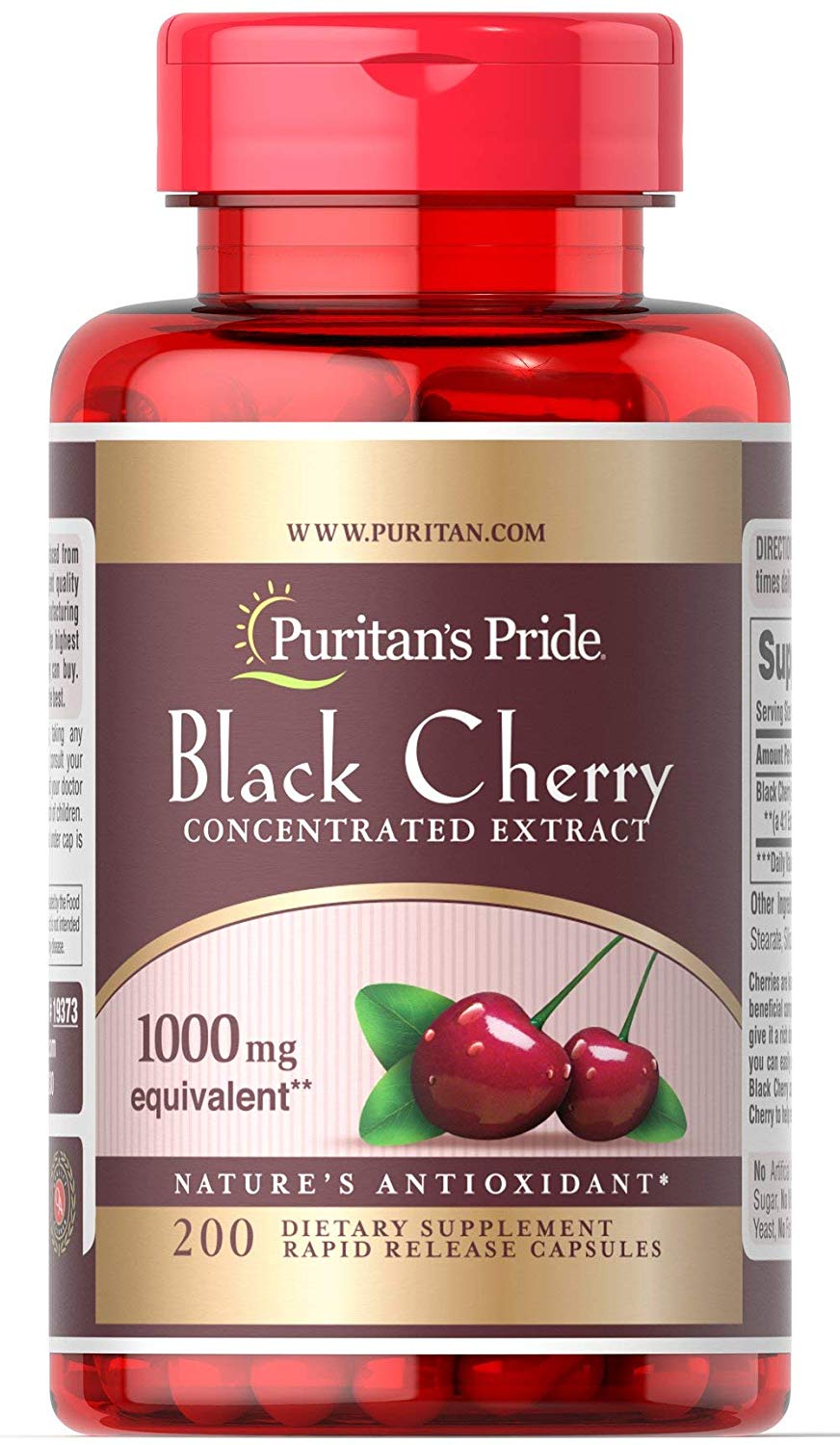 Puritan's Pride Black Cherry 1000 mg 200 Capsules EXP 8/20
Regular price ₱950.00 Sale
Black Cherrys beneficial compounds help to give it a rich, dark color that is bursting with nutritional goodness

Each serving contains a 4:1 extract of Black Cherry to help retain the most important constituents.

Nature's Antioxodant - Promotes normal sleep patterns - Supports healthy hair & skin - Supports healthy heart

Black Cherry are a naturally rich source of flavonoids. They also contain calcium salts, potassium, lignins and beneficial tannins.