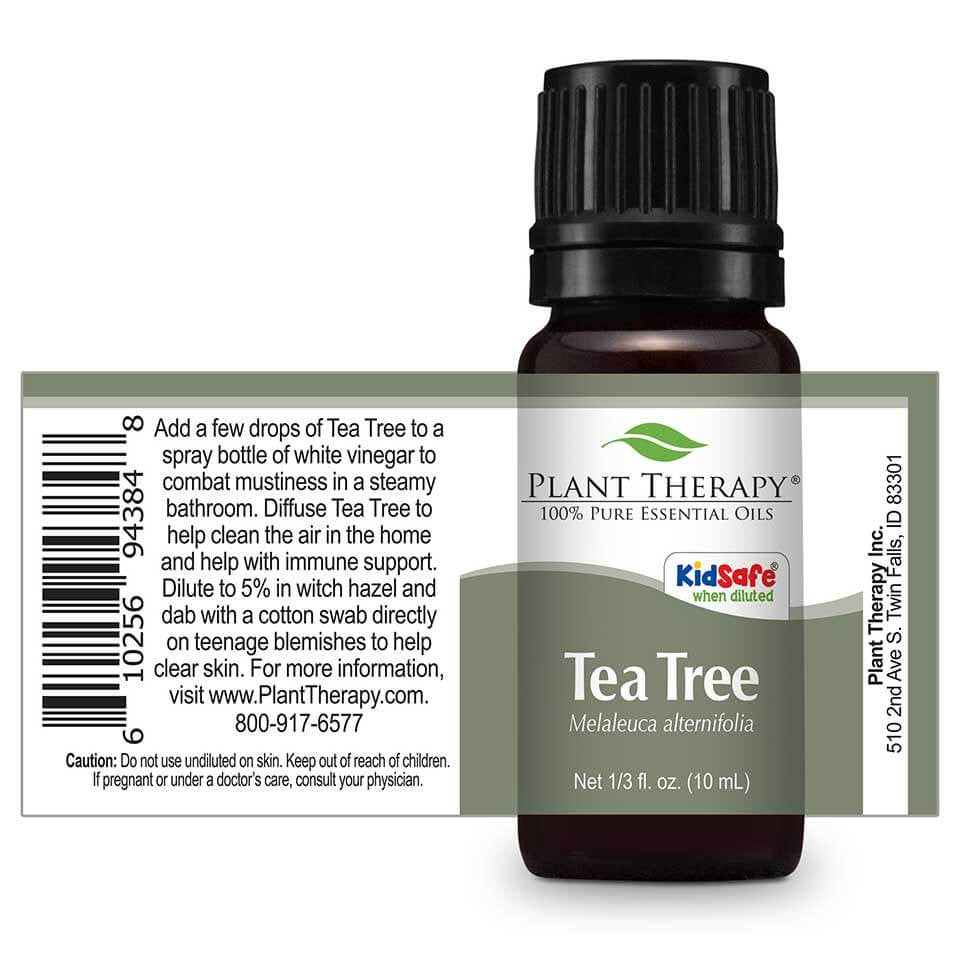 Plant Therapy Tea Tree Oil (10ml)
Regular price ₱480.00 Sale
Tea Tree essential oil is one of the most popular essential oils, and for good reason. Native to Australia, it's commonly applied around the world for a multitude of uses. It has a green, medicinal, woody aroma and is a wonderful addition to natural home-cleaning sprays and can clear and refresh musty areas.

This oil is also fabulous for helping to clear teenage blemishes and other problem skin areas. Tea Tree oil blends well with Bergamot, Cypress, Eucalyptus, Grapefruit, Juniper Berry, Lavender, Lemon, Marjoram, Nutmeg, Pine, Rose Absolute, Rosemary and Spruce essential oils.
Add Tea Tree to a spray bottle of white vinegar or distilled water to combat mustiness in a warm, steamy bathroom. Dilute Tea Tree in witch hazel and dab with a Q-tip directly on teenage blemishes. Diffusing Tea Tree during times of seasonal illness can promote healthier air quality in the home.