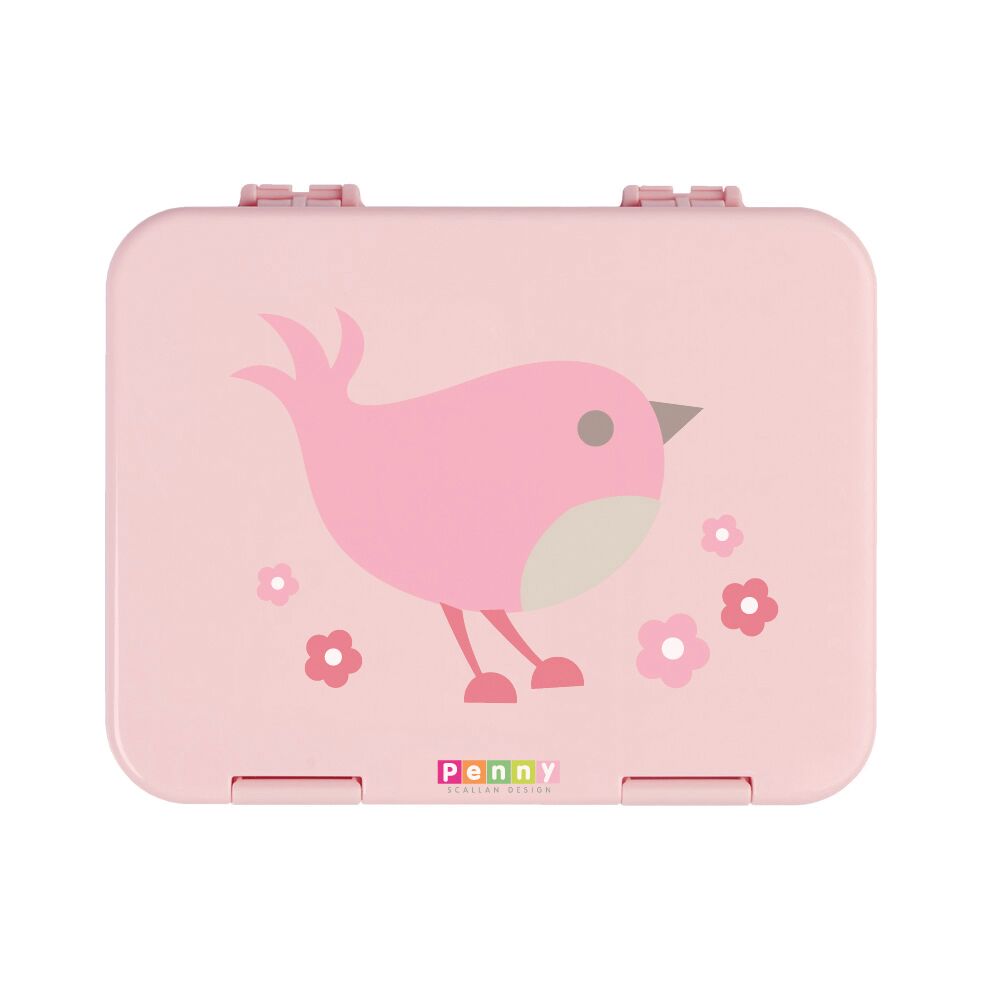 Penny Scallan Bento Box - Chirpy Bird
Regular price ₱1,650.00 Sale
Forget the soggy sandwiches, limp carrot sticks and melted cheese sticks. Make school lunches fun (and nutritious!) this year with our Bento Box! It's the exciting new way to pack a well-balanced lunch.
A clever design offers 6 compartments in a handy inner tray that can be removed from the outer box and popped in the dishwasher (top rack only). The lid is lined with a silicone seal that covers each individual compartment.
6 handy compartments (including a round compartment in the middle designed for yoghurt/dip/sauce).
Silicone insert inside lid to prevent seepage between compartments.
Great for school lunches, work lunches, picnics, camping and roadtrips
Dishwasher safe (top rack only)
Not suitable for the microwave
Free from BPA and Phthalates
Size: 228mm x 175mm x 50m
Approx. volume: 1.9L
Approx. weight: 710 grams
Silicone insert can be removed for easy cleaning (for tips on how to pull your 3-piece Bento apart carefully and safely, watch this short YouTube video).
Please note: The Bento Box is designed to hold thicker liquids such as yoghurts, sauces and dips. However, it is not watertight so it may not prevent the leakage of runnier liquids such as drinks or any excess oils/juices that leak out from food items like sundried tomatoes and fruits.