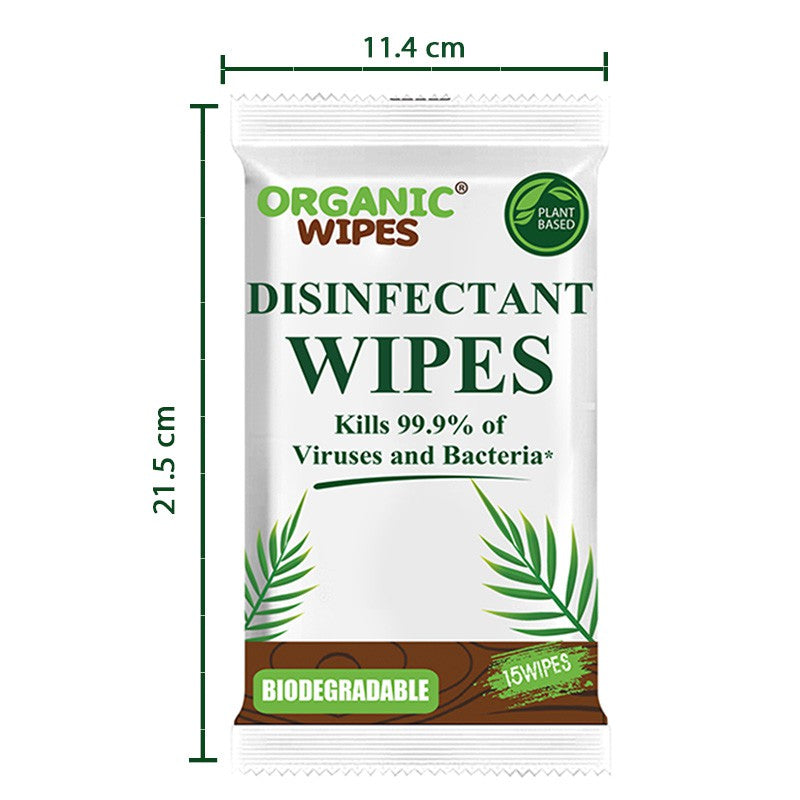 Organic Wipes Disinfectant Wipes 15s
Regular price ₱50.00 Sale
Nowadays, one must not leave the house without a wallet, a cellphone, alcohol, mask, face shield, and these wipes for an added layer of protection.  Use them to wipe off the grocery cart handle, or to wipe chairs and tables before sitting in the restaurant.
Per pack contains 15 sheets.
🌏 Plant- based

🌏 Biodegradable

🌏 Can kill 99.9% of viruses and bacteria

🌏 Has 70% medical grade ethyl alcohol that attacks multiple surfaces

🌏 Use in high-traffic areas like bathrooms, offices, workout facilities, and hot spots like doorknobs, light switches, phones and keyboards.

🌏 To disinfect, sanitize and deodorize: Use enough wipes for treated surface to remain visibly wet. Can be used on hard, nonporous surfaces.