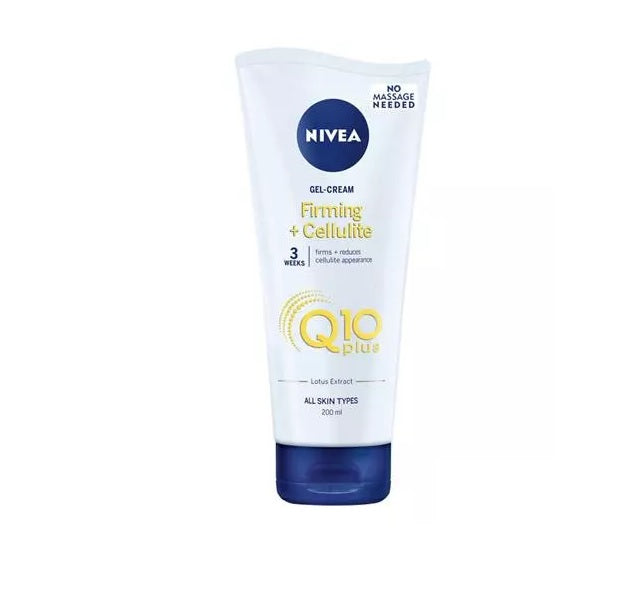 Nivea Body Skin Firming Cellulite Gel-Cream Q10+ 6.7 oz
Regular price ₱1,080.00 Sale
Firms skin and helps visibly reduce the appearance of cellulite* Q10 & L-Carnitine
What is Cellulite? Cellulite results from an excess storage of fat in the deeper skin layers beneath the connective tissue. As a result the skin gets uneven, loses elasticity and dimples occur.
How does the innovative NIVEA formula work? NIVEA research has now developed an advanced formula that combines two effective natural ingredients Lotus Extract and L-Carnitine.
With regular application on the thighs, buttocks and stomach, it visibly reduces the appearance of cellulite - even without massage, and makes your skin look and feel more beautiful.
What does it mean for your skin? The skin is more toned and smoother
After 2 weeks of regular use the skin appears less dimply and more beautiful

After 4 weeks the signs of cellulite on the skin are visibly reduced even without massage.
Skin compatibility dermatologically proven.
Made in France