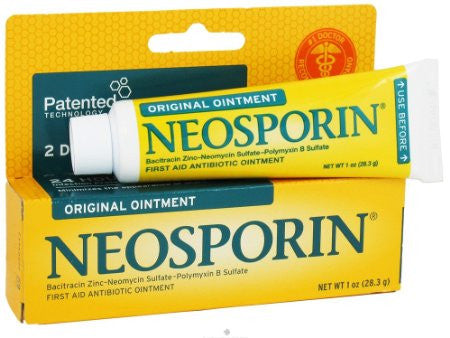 Neosporin First Aid Antibiotic Ointment Original 1 oz.
Regular price ₱450.00 Sale
First aid to help prevent infection in minor: cuts, crapes and burns.

Neosporin Brands Patented Technology provides building blocks injured skin needs to quickly repair itself and regain a normal, healthy appearance.

24 hours infection protection.

Minimizes the appearance of scars.