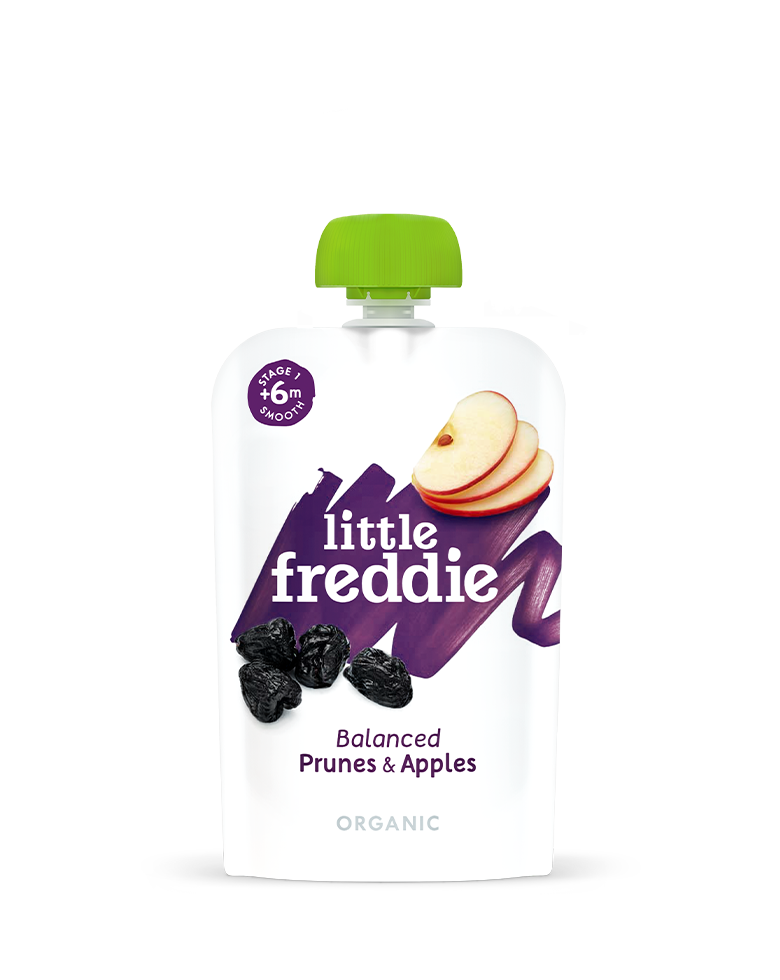 Little Freddie Balanced Prunes & Apples
Regular price ₱159.00 Sale
Dairy Free
Gluten Free
Source of Fibre
Vegetarian
Introducing this delicious double act: Prunes & Apples. 
We blind taste-tested prunes from five farms in three countries before selecting our richer, darker and more decadent prunes from the Serbian Kapaonik mountains. 
We blend them with crisp, fresh-tasting apples to balance the flavour and complement the caramel flavour of the prunes.  
This recipe is the perfect introduction to fruit flavours and a great source of fibre to help get things moving. 
Ingredients :
54%Organic Apples
46%Organic Prunes