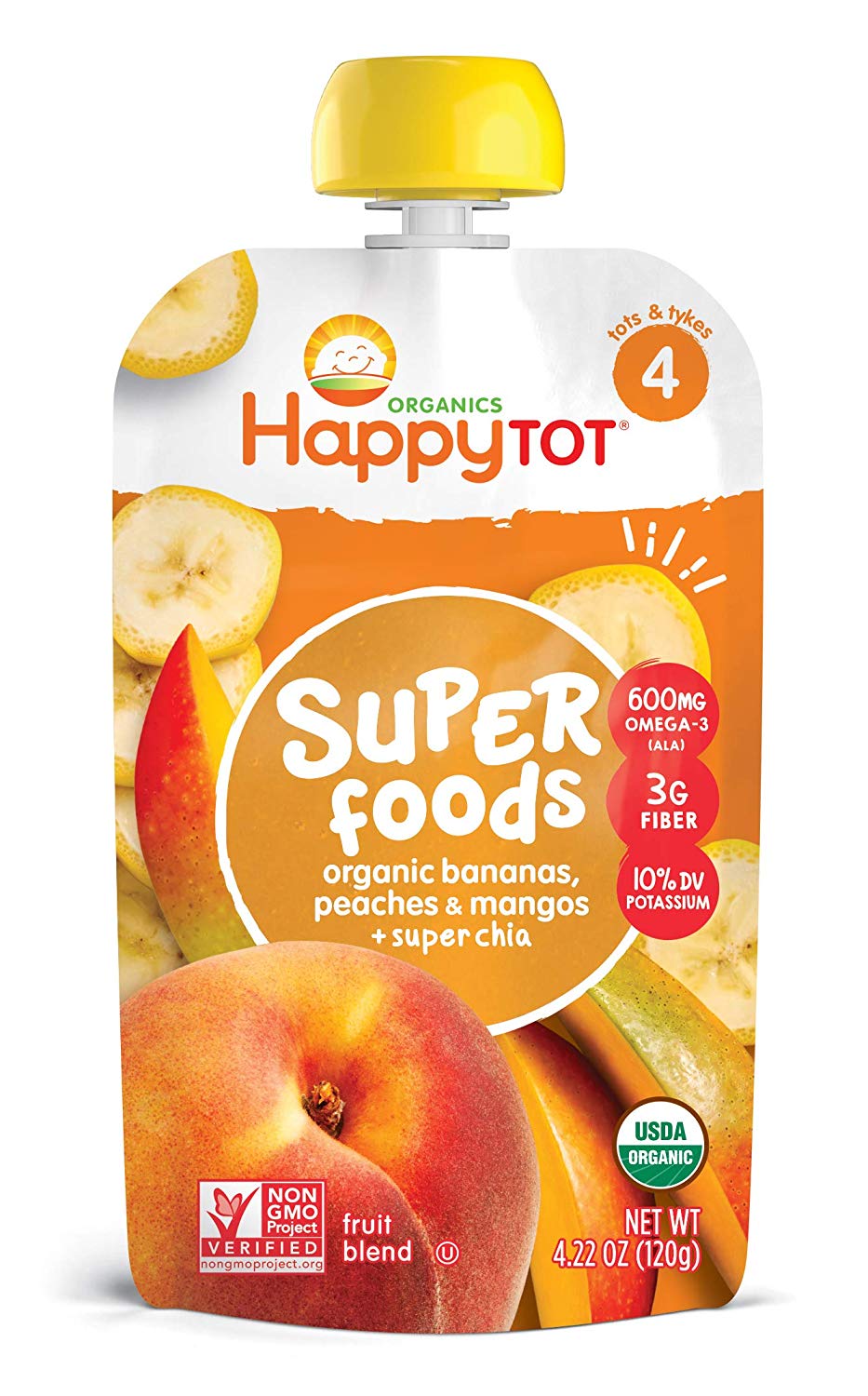 Happy Tot Organic Stage 4 Super Morning Organic Bananas, Peaches & Mangos + Super Chia
Regular price ₱0.00 ₱160.00 Sale
SUPER MORNING MEALS: Hello, sunshine! Enjoy a breezy morning routine with these tasty breakfast blends. Organic bananas, peaches, and mangos get a boost from Salba chia, which adds fiber and Omega-3s (ALA); toddlers love the yummy flavor they can feed themselves, parents love the nutritious superfoods.

STAGE FOUR EATERS: The most important aspect of food for the toddler years is the quality–the types of carbs, protein, and fat, as well as the vitamins and minerals, in the foods you feed your baby & Happy Tot's Stage 4 foods are great for picky eaters!
HAPPY TOT: Our toddler foods & toddler snacks are designed to provide your toddler with wholesome nourishment to help support development. Our organic yogurt, veggie bowls, toddler formula, multi-grain toddler snacks & more will keep your tot a Happy Tot.
MINDFULLY MADE: We develop premium organic recipes perfectly matched with your child's age and stage. Explore our snacks & meals for growing babies, toddlers & kids, from baby food pouches to freeze-dried yogurt treats, organic cereals & toddler snacks.