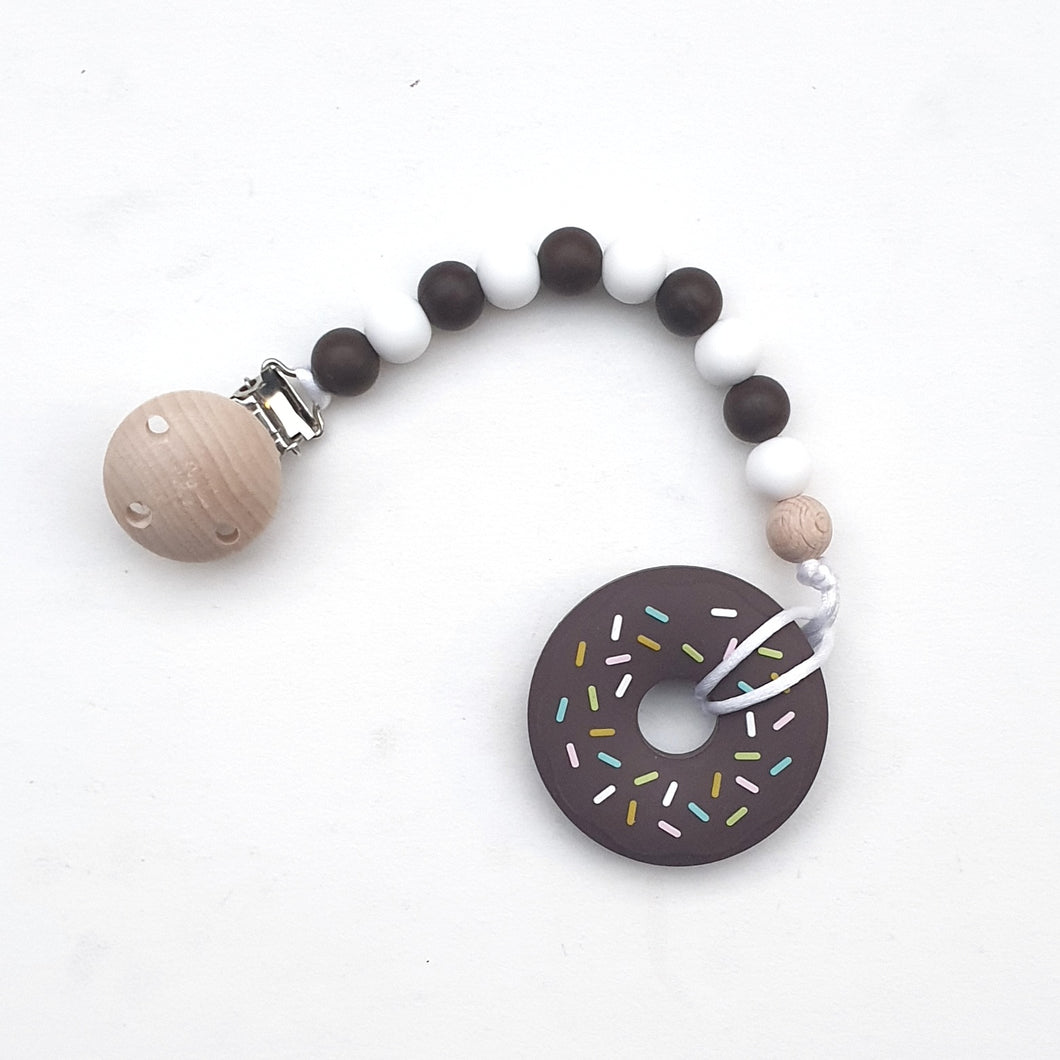 POPSICLE Chocolate Donut Teether with Pacifier Clip
Regular price ₱500.00 Sale
Donut fret when your baby starts teething! Our POPSICLE line of teethers will is made of 100% food grade silicone. The textured teether provides relief for your LO's teething pain.
Clip lets you attach the teether to baby's clothes to prevent it from falling on the (icky) floor. Also functions as a pacifier clip.
Made from 100% food grade silicone.  
Instructions for cleaning: Wash with soap and warm water.