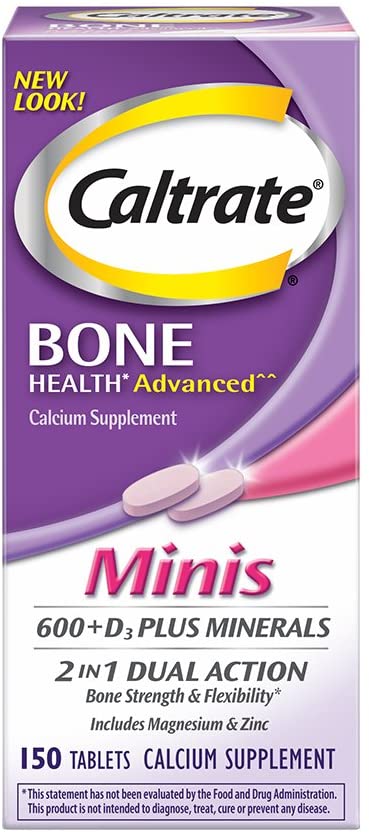 Caltrate 600+D3 Plus Minerals Vitamin D3 Supplement Mini Tablet 150 Count
Regular price ₱1,350.00 Sale
Caltrate 600+D3 Plus Minerals has calcium plus collagen-supporting minerals to help your bones stay strong and flexible*. Additionally, Caltrate Plus Minerals has the most vitamin D3 to help maximize calcium absorption to support strong, healthy bones*. Dual benefit formula* contain calcium & vitamin D3 for bone strength and minerals for flexibility*.
* These statements have not been evaluated by the Food and Drug Administration. These products are not intended to diagnose, treat, cure or prevent any disease.
Per tablet; among leading calcium brands.
++ Caltrate is the Number 1 selling brand of calcium supplements.