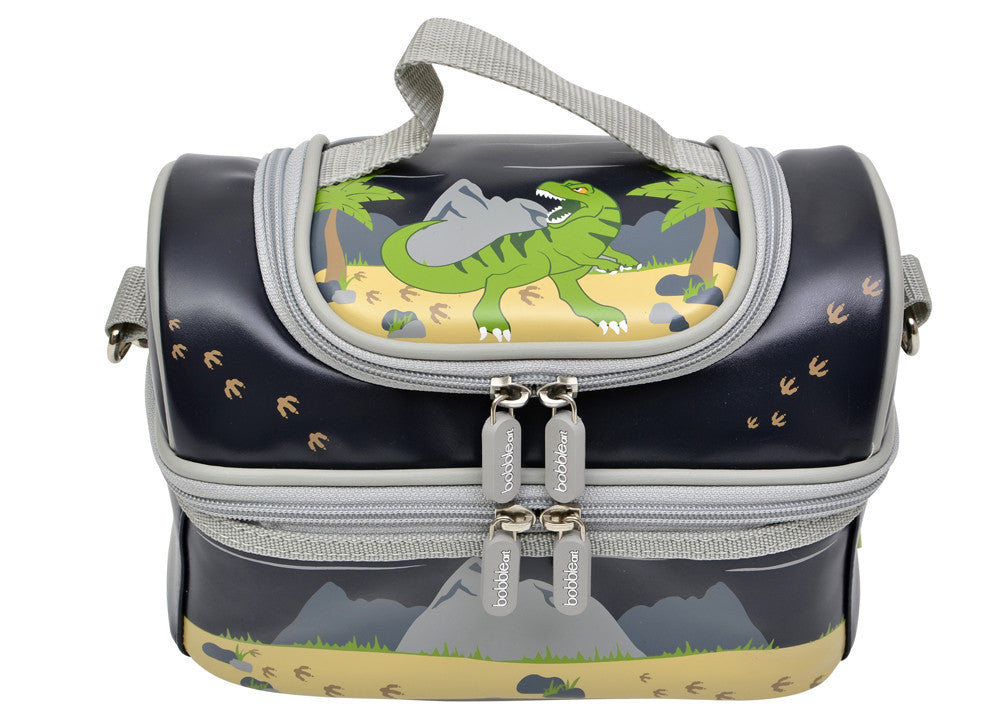 Bobble Art Large Lunch Bag - Dinosaur
Regular price ₱1,450.00 ₱1,160.00 Sale
Bobble Art is excited to introduce the large lunch box to its range of backpacks and lunch boxes. Consisting of two compartments, a carry handle and an adjustable and removable strap, this lunch box is perfect for parents and children alike. There is enough room to hold sandwiches, drinks and all manner of snacks. The easy wipe, fully insulated interior not only makes it simple to keep hygienically clean but ensures that all the contents stay fresh and unspoiled. These lunch boxes are perfect for any school bag, or hang them over a pram.
Comes with removable shoulder strap
Dimensions:
Length 9 inches
Height 5.91 inches
Depth 6.3 inches
Material: BPA free Matt PVC with a Polyester lining
Care Instructions: Wipe over with mild detergent. Do not tumble dry.