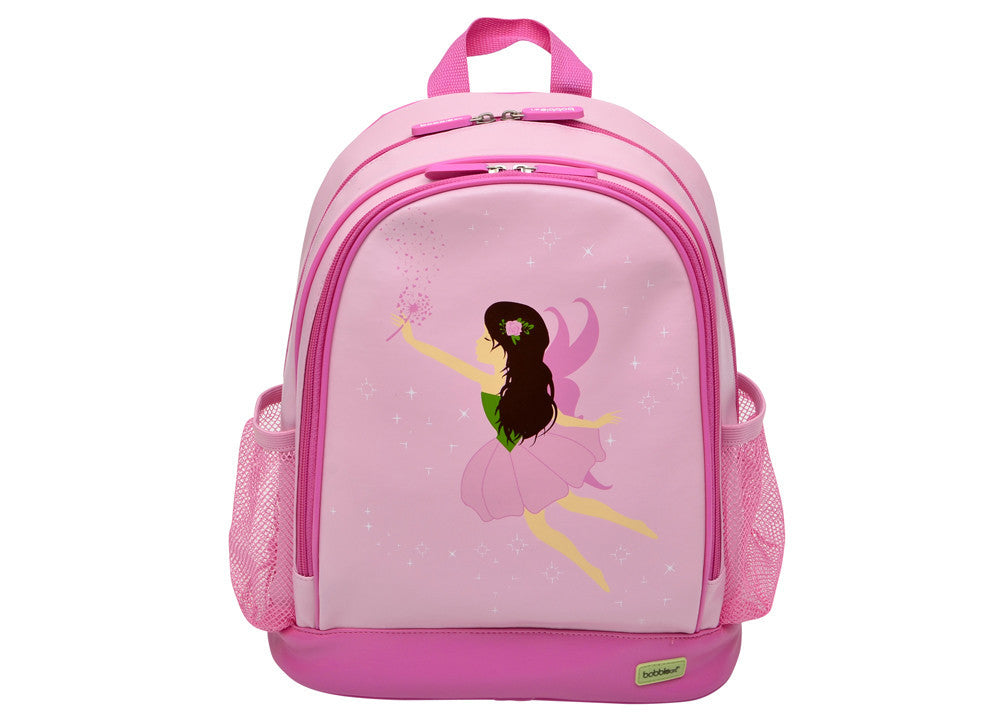 Bobble Art Large Backpack - Fairy
Regular price ₱2,250.00 ₱1,800.00 Sale
Our large backpacks are made to the highest quality standards and are extremely durable. They have two padded adjustable back straps coupled with a padded back to ensure maximum comfort, a strong webbed hook for ease of hanging, and two elasticised mesh pockets for drink bottles. They have two zippered compartments, the front containing an internal nylon pocket with name card, and the main compartment has an elasticised mesh pocket for storage of multiple items.
Dimensions:
Length 12.20 inches
Height 14.60 inches
Depth 6.3 inches
Material: BPA free Matt PVC with a Polyester lining
Care Instructions: Wipe over with mild detergent. Do not tumble dry.